Virtually Maintenance Free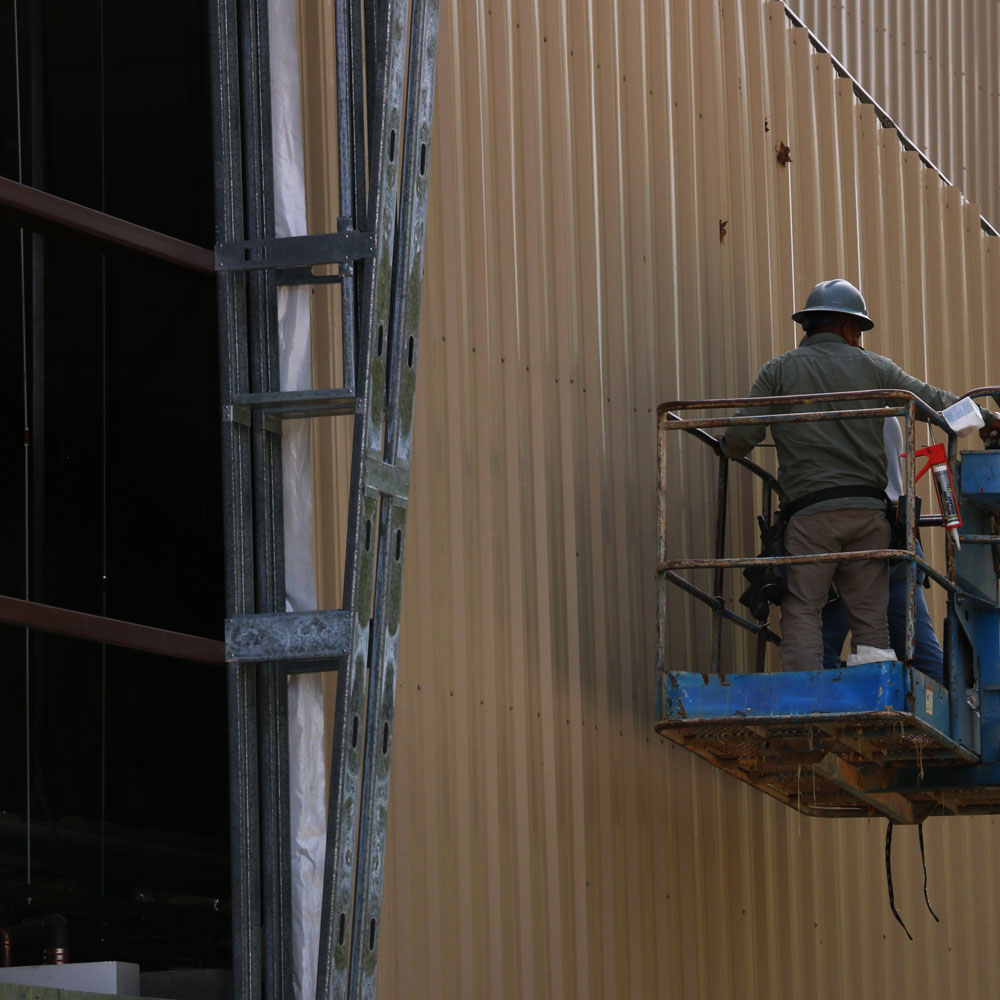 SBI Metal Buildings can manufacture the perfect steel building for any application. Whether you need a backyard hobby shop or a complex architectural design, we can deliver.
Metal buildings are virtually maintenance-free and built to withstand the toughest forces of nature. Each building that we manufacture in our facility is designed for your specific needs and the applicable local building codes. 
We are an IAS, AC472 Accredited Manufacturer of Metal Building Systems. The International Accreditation Service (IAS) AC472 Accreditation Program is the most comprehensive quality assurance accreditation program of its kind. A unique characteristic of the IAS Accreditation Program is that it audits the integrity of design engineering and manufacturing processes. 
These evaluations are done by respected, independent third-party inspectors, conducting unannounced, semi-annual audits of the manufacturer based on strict criteria that ensure the manufacturer is performing to a high level. This commitment to excellence gives peace of mind to our customers that the organization adheres to high standards for the products they purchase.
What does that mean? Our customers can always rely on our team to meet your scheduled delivery because we are not dependent on outside sources. Our state of the art CNC machinery allows us to fabricate our metal buildings to precise tolerances, thus allowing faster erection time.
Click on a category below to view some of our recent projects. Give us a call today and let us know what you are looking for in a metal building!
Great company to work with! Very knowledgeable! Wish I would have done this 20 years ago. We have had numerous birthdays and family gatherings in our new SBI Metal Building!
– A. Cordell
SBI Metal Buildings staff are great people to work with! Their buildings are great and delivery is always on time. Will use them again!
– M. McHenry
SBI has provided nothing but quality buildings and materials for our projects at competitive prices. The quality of design, ease of erection, concise drawings & customer service is second to none.
– S. Grady
As a General Contractor, I recommend to all of my clients that need a metal building to purchase from SBI Metal Buildings. The competitive pricing, customer service, delivery, and lead time scheduling, and the ease of installation set SBI above all of the competition.
– M. Berkshire
Their integrity and commitment to meet high standards of the industry makes SBI and company the one that we request architects add to their 'Lists of Manufacturers.'
– D. Cox
Open Hours
Office: M-F: 7:30 AM - 5:00 PM
Warehouse: M-F: 7:30 AM - 4:00 PM